Taking your brand into the next decade
Taking your brand
into the next decade
The Digital Age is a Mess
Let us get your house in order
Know what you want already?
VCS was born out of two entrepreneurs in Cape Town who continuously got ripped off by Web Design Agencies. Now we provide world class digital solutions to amazing clients from America, Europe, Canada and Australia.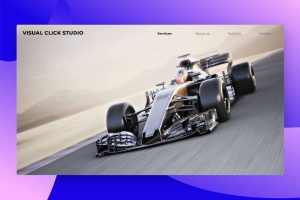 Having a blazing fast website in 2020 is an important factor that impacts everything from how Search Engines rank your …
I cannot say enough about the VCS team. I needed to do a significant rebrand of my company and it was complex being a global company and working in multiple industries with very different "feels" and cultures. I wanted someone who could understand what we were looking for but yet take us somewhere that I couldn't envisage. VCS more than exceeded expectation. They produced not only technically advanced work but created beautiful work. They were curious and researched my industry thoroughly.
I seldom, if ever, had to redirect the course of action which was remarkable considering they didn't know our field of work. Mostly VCS was the most responsive team I have ever worked with. They handled every change with respect and instantly made changes. Nothing was ever too much trouble. The end result is a stunning website which I know will forever change the course of my company through a time of massive disruption.
I am looking forward to continuing working with Visual Click Studio and look forward to a long relationship.
Use this company. They are the best in the world… my company operates in New York, London, Hong Kong, Shanghai just as a starter. This young company is going places.
Sonja Muller
Muller & Associates
Want to say a big thank you to the team at VCS. Not even 24 hours after the site went live I received compliments from industry professionals. Looking forward to using more of your services in the future. The angle you guys took on the Stoic philosophy was great. THANK YOU!!
Miltiades Caldis
Seneca House Fund Management
Visual Click Studio has been managing the website for our company Lunar Capital since inception. We have been very pleased with their professionalism and timeliness. I would recommend VCS to any business that needs to design and develop a website, and the ongoing maintenance of the website, including directing traffic to it.
Sabir Munshi
Lunar Capital